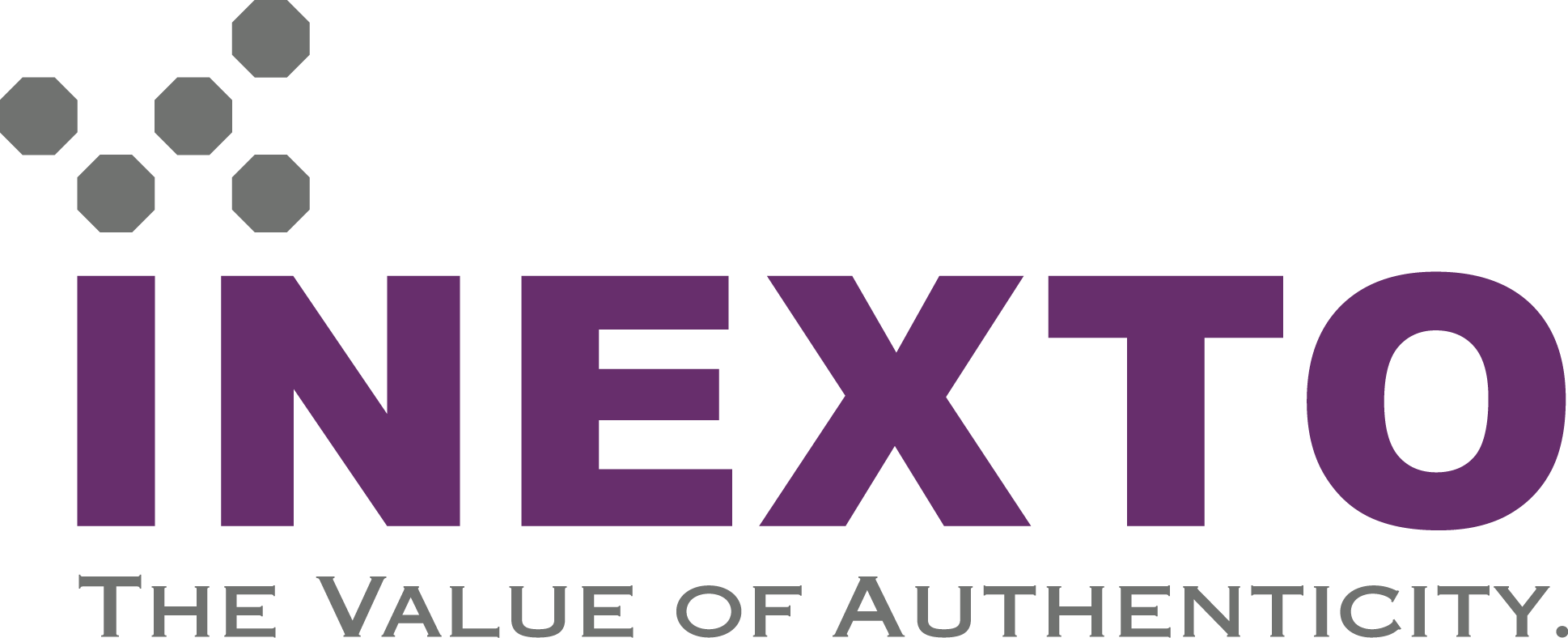 A new era has dawned: the 4th industrial revolution.
This era brings infinite possibilities through technological advancements; from the Internet of Things to Blockchain, Renewable Energy, and Digitalization. These advancements can only be viewed successful if society is their core beneficiary. 
As a subsidiary of the Impala Group, and an industry leader in advanced digital enablement, our company shares a strong belief in the societal benefits made possible through digitalization and technological advancement.
INEXTO's technology is an enabler of transparent, trusted, and ethical trade. 
Through our vast experience, INEXTO has developed an in-depth knowledge of the complex problems facing regulators, enforcement agencies, businesses, and consumers. The know-how we have gained acts to drive our innovative mindset; ensuring that our products and services deliver on our core values: 
TRANSPARENCY, TRUST, ETHICS
As a respected solution provider with a core focus on ethical trade, product performance, and project excellence, INEXTO has established itself as an indispensable partner for governments and businesses alike.
Our leading-edge technology solutions address business to business, business to consumer, and business to government interoperability; providing data security, as well as brand and trade protection, for our clients. More specifically, we deliver scalable solutions for secure serialization, track and trace, supply chain visibility, and both product recall, and authentication. In addition, our platform is 100% digital and mobile application enabled.
INEXTO continues to innovate and develop a wide-range of products that enable us to provide comprehensive solutions and services (In Extenso), from manufacturing to the end-consumer.
Businesses, inter-governmental bodies, and law enforcement agencies alike warn of the dangers and harmful effects from counterfeiting and contraband of products to consumer health and safety. Moreover, global illicit trade is now estimated to exceed US$ 1.7 trillion by the International Chamber of Commerce's Business Action to Stop Counterfeiting and Piracy (BASCAP). Illicit trade is an alarming epidemic and governments and businesses face a triple challenge:
A human health and safety challenge
Fake medicines may contain little or no active ingredients, may contain dangerous substances, or may be produced in unsanitary conditions. Children's clothes and toys, which can be easily traded online, may contain toxic materials.
A security challenge
Illicit trade is increasingly shown by national, regional, and global intelligence and law enforcement agencies to be directly involved in the funding of both terrorist networks and criminal syndicates. Urgent action needs to be taken!
A financial challenge
Counterfeiting adversely affects employment and deprives governments and businesses of revenues that are essential for a functioning society. It violates intellectual property rights; harming consumers, brand owners, and investors.
The innovative INEXTRACE smartphone application empowers consumers to establish a trusted relationship with the products and brands that they purchase. With INEXTRACE, consumers can access detailed information regarding their products. 
With INEXTO's solutions they can verify important information about the product, to include its authenticity, provenance, expiration date, ingredients, allergens, certifications, and relevant product claims. They can also obtain useful information regarding product instructions, warranty registration, and even request after-sales service. With INEXTO, both the purchase experience and the brand owner's direct relationship with the consumer are enhanced. 
The product itself becomes SMART!
INEXTO technology guarantees interoperability between each economic actor by standardizing on open, interoperable standards from the GS1 standards association. This universally recognized industry association and system of standards promotes and develops a common, shared language based on open standards. The GS1 standards facilitate the exchange of information and data and is the most fluid and universal system in the world.
Consumers are increasingly demanding transparency and access to product information like :
Country of origin
Ability to verify a product health and safety claims
Quality, safety, Presence of allergens.
INEXTO enables transparency by providing brand owners with a wide-range of tailored solutions.